Welcome to the UCCS Center for the BioFrontiers Institute core facility. BioFrontiers offers instruments and laboratory space to users both within the university system and to community users. We provide access to instrumentation that may be beyond the purchasing budgets of many users and the experience and expertise to assist in productive data generation.
Information and Scheduling: Please contact Guy Hagen at 719-255-3692 or ghagen@uccs.edu
Scanning electron microscope with EDX and e-beam lithography
Sputtering unit for SEM 
Electron beam lithography  (40 nm resolution)   
Scanning Near-Field Optical Microscope
Atomic Force/Magnetic Force Microscope
Confocal Microscope
TIRF Microscope
Fluorescence spectrometer
Spectrophotometer  (UV-Visible-IR)
Low-field NMR Spectrometer
Flow Cytometer
Real time PCR system
Coulter Counter
Centrifuges and water purifier
Please inquire regarding the following:
Cell Culture Facilities: Biosafety hoods, incubators, centrifuges, liquid nitrogen storage.
Analysis Equipment: spectrophotometer, fluorimeter, calorimeter.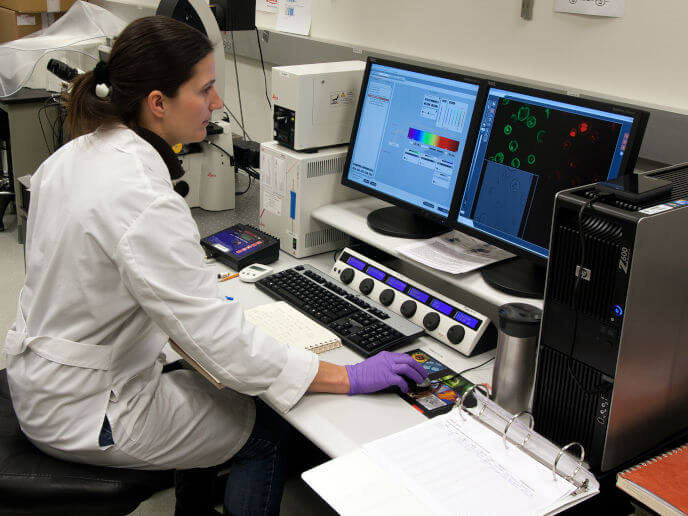 BioFrontiers Core Facility Instruments Instrument Scheduler User Fees